Why K-Guard® Is Better Than Other Gutter Protection Options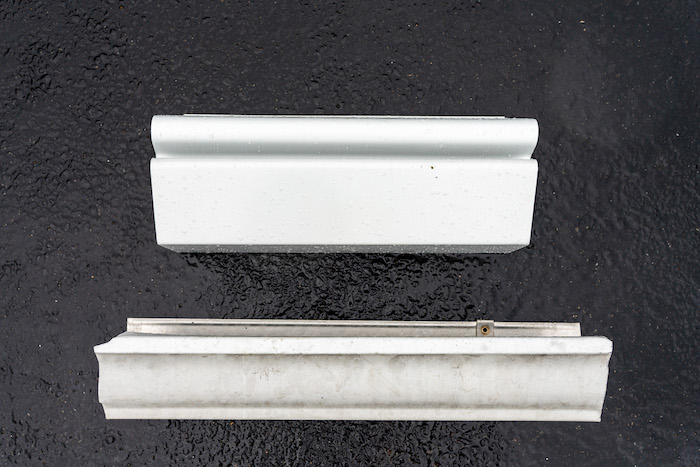 If you're looking to replace your current gutters, to find a brand new system to prevent gutter trouble or the need for maintenance in the future, or if you just can't bear the thought of getting up on a ladder to clean your gutters one more time, we have the solution. The K-Guard® system uses enhanced patented technology to keep gutters free of any backup-causing debris to make sure your home stays dry and unharmed, even in the biggest storms. Boasting features like our patented and highly-durable polymer hangers, K-Guard® is the best solution on the market for keeping your gutters and downspouts clog-free—better than other leading solutions.
Compared to competitors that only offer one element of the protective process like toppers, helmets, foam, or mesh, the K-Guard® system is just that—a full system. From installation, to the aftermath of each storm, the gutter and hood provided by K-Guard® keeps your gutters clear and leak-free in one fell swoop. The five-inch measurement also sets the K-Guard® system apart from the typically three- and four-inch gutters, making it possible for even more water to flow through the seamless trough without constriction.
A challenge that we've seen in homes is raindrops not making it into the gutter, and instead staying on the roof, which can cause damage to shingles and create a bigger problem. K-Guard® has solved for that by utilizing a rear-drainage channel, which provides water with two passageways for entering the system, leaving less water to make itself comfortable on the roof. That said, not all roofs are alike, and K-Guard® has solved for that too.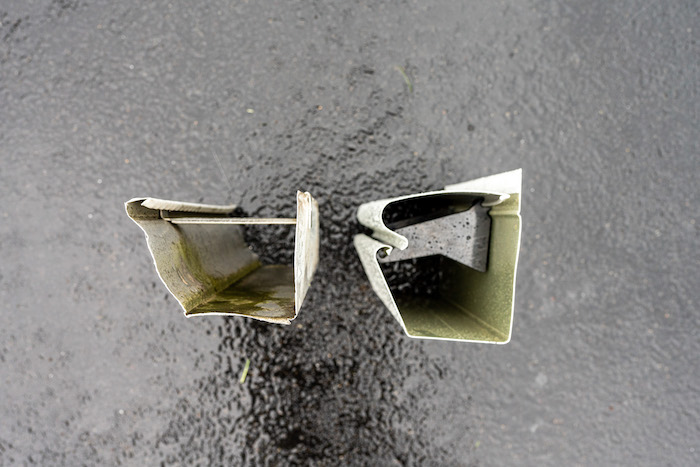 K-Guard® gutter systems are designed to fit any and every roof, whether they're made of traditional shingles, slate, or even metal. Fitting securely is critical to the effectiveness of the system, so we take great care to make sure the gutter systems fit correctly on each home, without interfering with the home's roofline or overall curb appeal. K-Guard's® smooth appearance also aids in the overall aesthetic, while similar products look disjointed and may overshadow the beauty of the rest of the house.
K-Guard® offers an all-inclusive solution for your gutter needs. Adding to existing systems will only present opportunities for cracks and leaks, causing more necessary maintenance and frequent cleanings. Skip the manual labor and rest assured that your home is fully protected by finding a K-Guard® dealer to provide a quote today.
Request Your Free Estimate Today