Request Your Free Estimate Today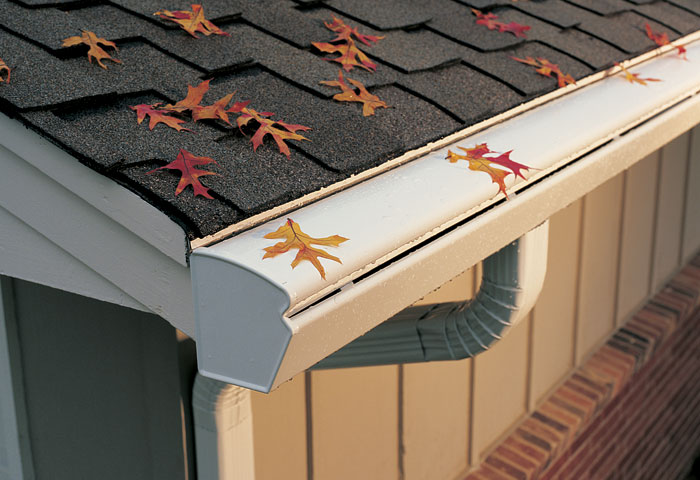 Hood – water adheres to the curve of the hood and flows into the gutter, while leaves are shielded from entering.
Gutter – full-sized, 5-inch gutters are able to handle more water than most any other leaf-free system.
Downspouts – oversized 3×4-inch downspouts quickly flush out rainwater and any small pieces of debris that may occasionally enter the system.