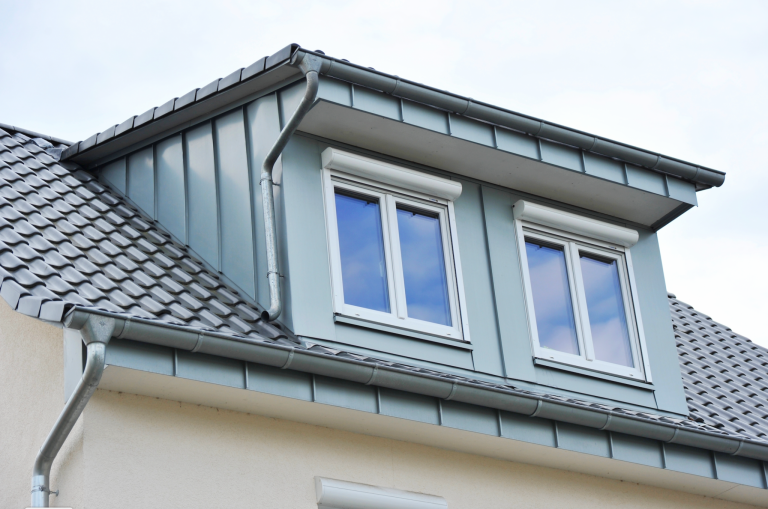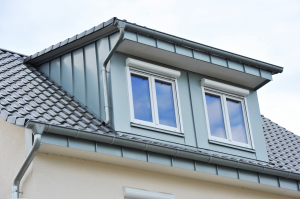 As a homeowner, considering the best leaf gutter systems may be the last thing on your mind.  After all, our tendency is to focus on only the most obvious areas of home improvement — such as a dated kitchen or an uninspiring bedroom — before taking notice of preventative solutions that could protect our properties from serious damage. 
What's wrong with my gutter?
Inefficient gutter systems are silent enemies to your home's foundation and roof, causing a myriad of problems from water stains to rotting fascia boards. Traditional, open-top gutters collect leaves, dust and other debris that cause gutters to clog, preventing effective water drainage.  This can lead to a whole host of issues that aren't obvious until you're left to deal with the aftermath, like wall and ceiling damage resulting from water leakage.
Why is a good leaf gutter system important?
Aside from preventing damage caused by ineffective water drainage, a good leaf gutter system affords peace of mind and doesn't require you to risk safety by climbing ladders every few months to keep them clean.  As well as eliminating the need for this sometimes dangerous chore, an effective gutter system could also increase property value due to its practical advantages.
The best leaf gutter systems channel rainwater and debris away from your property's foundation and surrounding areas for maximum efficiency and protection.  They do this by incorporating gutter guards — a cost-effective and useful addition to gutters that limit water flow as well as protect against windswept leaves and debris.
How can K-Guard Gutter Guards protect my home?
Imagine having a leaf gutter system you didn't have to worry about for at least 20 years. One that could withstand virtually any weather conditions, keep its form, drain water/debris effectively and blend in with your home's appearance? 
K-Guard Gutter Guards provide exactly that.  With a system built around patented, high-strength hangers, no other gutter systems provide the same capacity or durability. 
Low maintenance: Featuring an innovative, patented, high-strength hanger design, K-Guard Gutter Guards are made to last with strong, all-weather polymers that keep their form no matter the external conditions.  Say goodbye to gutter sag and expensive upkeep.
Unlimited lifespan: K-Guard system's gutter and hood is made of heavy-duty aluminum that is non-corrosive and practically invincible against any weather conditions.  The durability of its design gives your home a virtually endless lifespan of protection.   
Better capacity: K-Guard gutters are a full 5-inches wide and can accommodate larger, 3×4-inch downspouts for more water/debris drainage than other, smaller systems.  
Blends in: Most gutter systems have sharp corners and vertical faces, whereas K-Guard gutters' smooth, curved appearance blends in effortlessly with your home.  With a wide variety of colors available, you can find the perfect solution that compliments your needs both practically and aesthetically.
What makes K-Guard Gutter Guards better than other systems?
Unlike competitor gutter systems, K-Guard gives a multitude of additional benefits that not only protect your home from the elements but can also eliminate liability in terms of the roof warranty.  Key differences include:
Size:  K-Guard is a 5-inch gutter system, at least full inch larger than the 3 to 4-inch gutters offered by other competitors, giving your home much more capacity for water drainage. 
A complete system: K-Guard is the only 'value for money' gutter system that provides a complete gutter and hood solution.
No roof liability:  Since K-Guard gutter systems attach to fascia boards and rafter tails instead of roof shingles, you can rest assured your roof warranty won't be affected if other unrelated damp issues arise.
Rear drainage channel:  There are 2 ways for water to go into K-Guard gutters and flush away quickly and efficiently, unlike regular gutters that send windblown water up under roof shingles.
No interference with roof:  K-Guard gutter systems are engineered to fit properly on your home without obstructing the roof or roofline, whereas competitor products are designed to go on existing gutters.
Gutter leak prevention:  K-Guard gutters always include a new gutter and hood to give your home a completely new, efficient drainage system.  Other competitor products incorporate their products onto existing gutters which may be effective unless the gutters are leaky or rotten before the product is installed.
Complementary appearance:  As K-Guard hoods and gutters are installed together and made of the same material and color, there is no chance of a mismatch – unlike other products that try to match colors of existing gutters.  The smooth face, crown-molding-like appearance is also more aesthetically-pleasing than traditional clunky vertical faces.
Peace of mind
While not the first thing on a homeowner's mind, a good leaf gutter system is essential in protecting property value.  Don't be faced with the choice of either money or leaves down the drain — eliminate that question today!
It needn't be disruptive – a professional installation of K-Guard Gutter Guards can be completed in one day for most homes and will save you headaches and money in the long run.   A variety of colors available will help you to choose both beauty and functionality while affording you the peace of mind that your drainage system is guarded against the elements, and ready to serve you for the things that matter — enjoying your home.
Call us today at (614) 568-7777 to enjoy that peace of mind now and in the future.