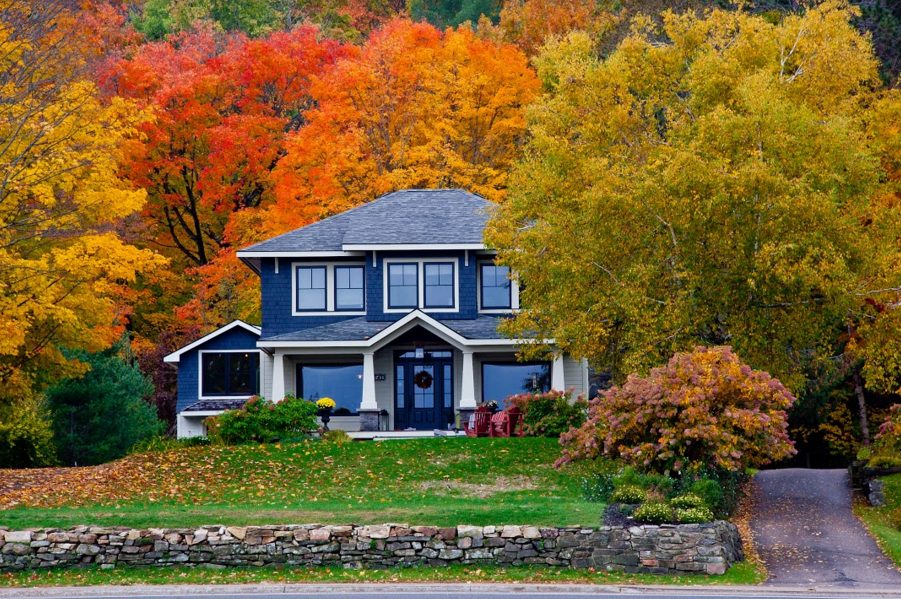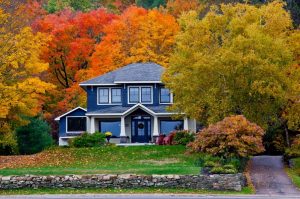 Traditional gutters aren't usually installed with a leaf guard.  If you've just moved into your new home, or haven't taken much notice of your gutter system, chances are you may be collecting a little more than rainwater.  An open-topped gutter system isn't the most effective solution to protecting your house from debris, leaking and rotting. If not maintained and cleaned regularly, blockages in open-topped gutters are one step away from issues that could cause widespread damage and result in your property being devalued.
For this reason, installing a leaf guard to your gutters is not only a matter of aesthetics but an essential component of your gutter's performance, working in tandem to keep your home dry and safe from all types of weather conditions. 
What is a leaf guard?
Leaf guards are essential covers made to fit on top of your gutters to prevent the entry of debris and resulting blockages. They can either be installed on top of existing gutters or come as a custom set like the K-Guard Gutter Guard system — a complete gutter replacement solution with new five inch gutters and a helmet-like cover secured on top.
There are two different types of leaf gutter guards: gutter covers and gutter screens.   
Typically made of wire mesh, nylon or foam, gutter screens are the cheaper alternative, but aren't as hardy as gutter covers, which can be made out of a variety of materials, including copper, aluminum, plastic, wire mesh, nylon, and foam.  Gutter covers not only have a more pleasing appearance than gutter screens but also limit that much more water flow and debris.
How can a leaf gutter guard protect my home?
Home improvement and real estate experts always recommend leaf gutter guards as a cost-effective way to keep your home's external maintenance as hassle-free as possible.
A leaf gutter guard eliminates the need for risky cleaning practices while increasing property value with its distinct, protective benefits.
What are the best leaf guards out there?
Of all leaf gutter guards on the market, the K-Guard Gutter Guard System is one of the world's most effective, with a high level of customer satisfaction and reputation for excellence.
K-Guard gutter guard's patented technology keeps leaves out of gutters and protects against even the most severe weather conditions, including ice, wind and heavy rain.
A completely engineered, fully integrated, leaf-free gutter system, K-Guard gutter guards offer strength, durability, capacity, and attractiveness that no other system can match, working hard to keep your gutters clog-free, even in deep leaf conditions.
The K-Guard system is not just a leaf guard — it is a complete solution that replaces your gutters entirely, with each part engineered to work as a whole.  Patented, high-strength hangers fully support the hood that protects your gutters from windswept debris and keeps them from sagging, or ever losing form. Built from heavy-duty aluminum, the K-Guard gutter system has a practically unlimited lifespan, with coatings on the gutter and hood that last for over 20 years.
The system also has greater capacity at a full inch wider than most gutters (five inches), allowing your gutters to drain far more water than other, smaller systems.  Larger 3×4-inch downspouts easily flush out any small pieces of debris that may enter the system accidentally, so you never have to worry about regular cleaning maintenance once they are installed.
In comparison to other leaf guard gutter systems, you'll find that the smooth, curved appearance of K-Guard gutters are much more pleasing visually and complement your home rather than detract from its beauty.
Do I need to install them myself?
You can do it if you're a DIY whiz! However, it's best to leave it to the professionals for added peace of mind.  Generally speaking, most reputable gutter guard companies will install these for you, as the price is usually included with the gutter guards themselves.
With a K-Guard gutter system, contractors usually insist on installing your gutter guards for you as they are custom-fit and require specialized equipment.  Having installed over 35 million feet of gutter systems over 20 years with outstanding customer satisfaction, you can trust K-Guard will do right by your home and adapt to any type of roof, from slate to metal to traditional shingle roofing.
How do I maintain my home's leaf guards?
If you get regular leaf guards for your gutters, you will need to keep an eye on them seasonally to make sure they are clog-free and in good working order.  However, if you decide to go with a complete gutter guard system like K-Guard, you won't need to check them at all. K-Guard Gutter Guards are designed and patented to never need any cleaning inside the gutter. Once installed, that's it — a lifetime warranty and peace of mind!
Leaf guard assurance
Taking care of your property's gutter system is one of the first steps to preserving your home's quality and value.  Blockages caused by leaves and debris may seem benign at the start, but if not addressed, could cause rotting, leakages and extensive damage to your home's foundation and roof.  Don't risk your home's future, your hard-earned money, and safety — get your K-Guard leaf gutter guard system installed today!