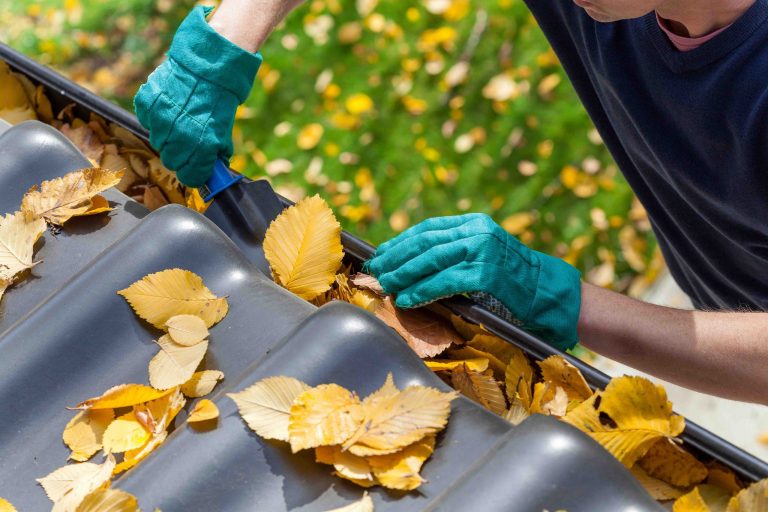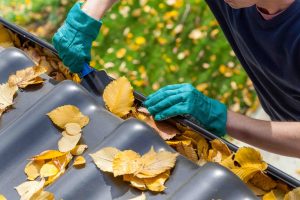 As April arrives, it is time to begin your spring cleaning routine. Besides dusting your home's interior, you should head outdoors for gutter cleaning. At this time of year, gutters are probably filled with debris from newly budded branches and old leaves and pine needles from winter storms. To avoid rain overflow, there are some gutter tips that will help to safely get ready for springtime.
1. Use the Correct Spring Nozzle
While gutter cleaning, it is best to use a spray nozzle with a pistol-grip handle, which can be easily hung on the front of the gutter while moving the ladder. It is advised to spray in the direction of the downspout so that small debris exits quickly.
2. Practice Ladder Safety
It is vital to use a sturdy aluminum ladder that can hold a large bucket for debris. A four-legged ladder is best for a ranch-style home, and an extension ladder should be used for a two-story residence. The bucket should be secured to the ladder with a lanyard as well.
3. Rake the Roof
The first step of gutter cleaning is raking the debris off your roof. If not, the next storm will wash the dirt down into your newly cleaned gutters, which can lead to clogs. Also, leaving debris on the roof can cause water damage around your chimney.
4. Wear Rubber Shoes
If you must walk on your roof, you should wear shoes with good treads. Rubber soles adhere well and will prevent slips. Since a roof may be wet in the morning, it is smart to begin cleaning when the sun is up and has dried the moisture.
5. Unblock Downspouts
It is essential to make sure your downspouts are completely clear. To unclog the pipe, it is wise to run water at full pressure and tap its side. If this is not successful, the downspout may need to be removed and flushed from the bottom. Remember to protect your eye from flying debris.
The above tips will help you get your gutters ready for springtime 2016. If you want this to be the last time you perform this task, consult with K-Guard. This company has a patented leaf-free gutter system that is durable and designed to cover the area so that gutters remain free of debris that causes blockages. With this type of system, you will never need to clean your gutters again.