There's no denying it – the K-Guard Leaf-free Gutter Guard is the best gutter system available in the market today. We know the competition is tough, but we also know that the K-Guard Gutter System is tougher and that the competitors out there just don't measure up.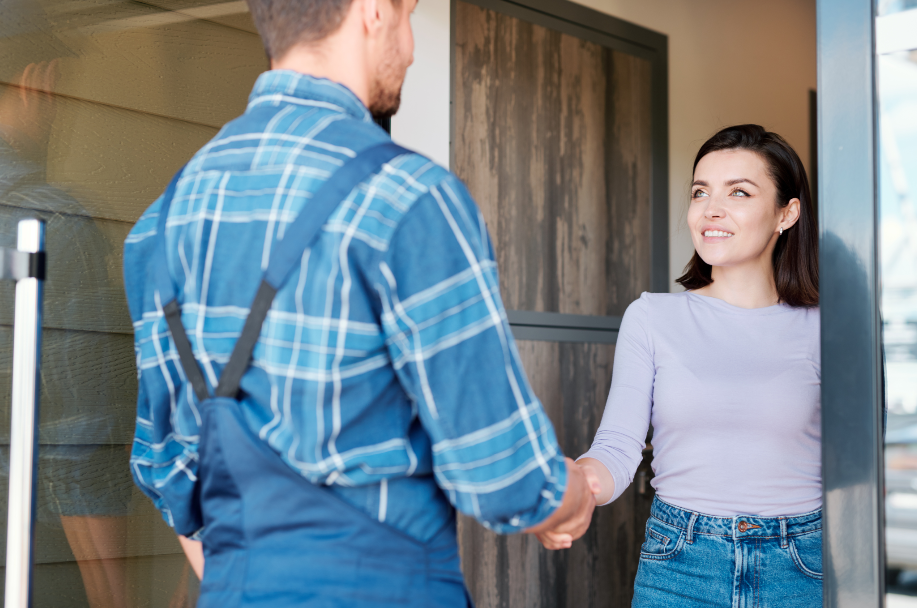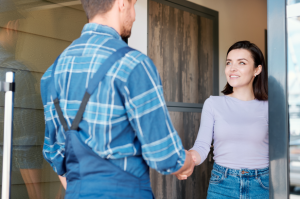 Our team of dealers is also the best in the market. After all, with a product like this, the job is almost done for you. Easy to market, easy to sell, easy to install.
Give us a call today to see how you can join our dealer team.
What makes the K-Guard Gutter System unique?
First of all, K-Guard is a U.S. company based in Westerville, Ohio. We manufacture the entire gutter system for homeowners and have partnerships with retailers and dealers across the country to make the K-Guard Gutter System available to customers. We also offer after-sales services such as installation and maintenance.
We've worked hard to build our reputation and our brand, ensuring that all of our products are manufactured to the highest standards and highest quality. The K-Guard Gutter system is the most durable and customizable system available.
We know that customer satisfaction is key, and that shows in our interactions with both dealers and directly with customers. The overarching goal is to give you the tools that you need to succeed in your region, making the K-Guard Gutter System available to homeowners nationwide.
What is required to join the K-Guard dealer team?
Since your success is our success, we've developed prequalification guidelines that will help define dealers with whom we can partner. Our requirements include:
Proof of an already established sales and marketing channel: It is best for all involved if our dealers already have a well-established marketing and sales structure that will position the K-Guard Gutter System well in the market. An existing channel also indicates that our dealers have insight into how best to market to their region.
A team of at least two salespeople: To properly market the K-Guard system, we require our dealers to commit two team members to the product line. Starting with two, we know that you'll be able to build your dealership, create even more jobs on your team, and expand your profits.
Proof of advertising and marketing experience with different media channels: It's common sense that marketing and advertising is one of the most important factors in driving our dealers' sales. Knowing this, our dealers must demonstrate the capacity to properly market their services. We provide the needed support and have worked hard to build our online presence so that the K-Guard Gutter System has credibility in the marketplace. We provide ongoing resources to help you grow in your region.
You must be a reputable, customer-focused company: Our brand identity is built on customer service and quality products. Our dealers must hold the same values so that the customer receives the same quality product and amazing service every time. Our dealers are a clear reflection of our dedication to quality and core values.
What are the benefits of joining the K-Guard dealer team?
We understand full well that our partnerships with our dealer team are a two-way street. It is our overarching goal to provide our dealers with the tools they need to succeed.
Some of the tools and benefits we provide our dealer team include access to technical support on installation and handling, marketing resources from our company, clear identification with a reputable brand, assistance in creating a niche market in your region, and access to our award-winning customer care services.
Since our most important priority is to provide a great product and exceptional customer services, we believe it is critical to make sure that our dealer team is set up for success. We understand that you will be the local face of the brand, so make sure that you have everything you need from us to succeed.
By helping you create your own market space in your area, we not only expand our own brand recognition but help you grow as well! You have our guarantee that we will not partner with another dealer in your area, so you will have an exclusive territory to market the K-Guard Gutter System. The K-Guard Gutter System will not only broaden your product line but will also deepen your bottom line.
We view our dealer team as an integral part of our brand. Since the success of our partners is reflected on us, we make it our goal to provide you all of the tools you need.
I want to join the K-Guard dealer team, how do I get started?
Ready to join an exciting team, earn more profits, and get connected with the most reputable brand in the market? Learn more about how to apply on our website. We look forward to speaking with you, and we look forward to having you be part of the team!