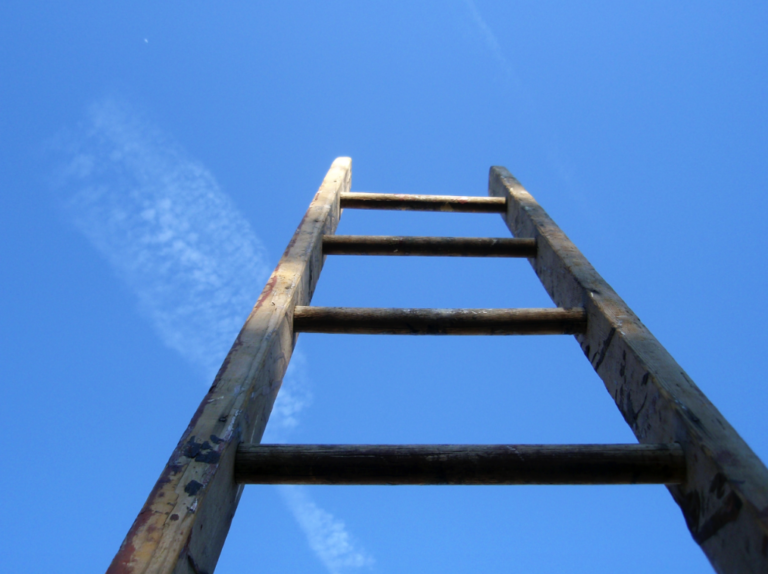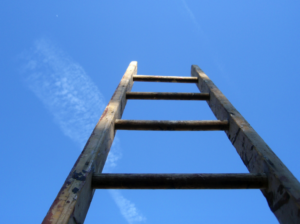 Here are general ladder safety tips applicable to just about any ladder in your inventory, from the common step ladder to combination and telescopic ladders, brand new or not.
Avoid ladder-related accidents by doing a quick visual inspection of the ladder you plan to use in doing home repairs this spring time. Check for visible cracks, splits and bends that are telltale signs of ladder damage. The steps and the base of the ladder should not show signs of corrosion. If you see rust spots in any part of the ladder, don't use anti-rusts spray or any temporary fix to avoid risking your life and limb. Instead, buy a new one or borrow when you can.
Use a damp wash cloth and thoroughly wipe the rungs of the ladder clean to remove any presence of grease and oil. Majority of the accidents involving step ladders are slips caused by greasy and slippery steps so make it a habit to always wash any ladder first that you plan on using to ensure your safety.
Never put a ladder on an uneven surface particularly if you are working alone. If it's really necessary and working it's the only option you have, put large wooden boards on the ground to give the ladder better footing. Ask someone to hold the ladder when you're using it for optimum safety.
Never carry light tools by hand when on the ladder. Instead, mount the tools in a tool belt. Not only is it safe, it's also more convenient and allows you to carry more tools than you can using your hands. Setup a pulley or wench system for heavier tools or materials that are too heavy to raise by hand lines.
No matter what's written in the equipment manual, always use the ladder one person at a time. Although some ladders are sturdy enough to carry more than one person, any sudden shift in weight distribution or uncoordinated movement could make it a highly unstable and dangerous work platform.
Use a wooden ladder when doing electrical repairs to avoid exposing yourself to the unnecessary risks of being electrocuted standing on a metal ladder that's accidentally in contact with an exposed electrical wire or overhead lines.