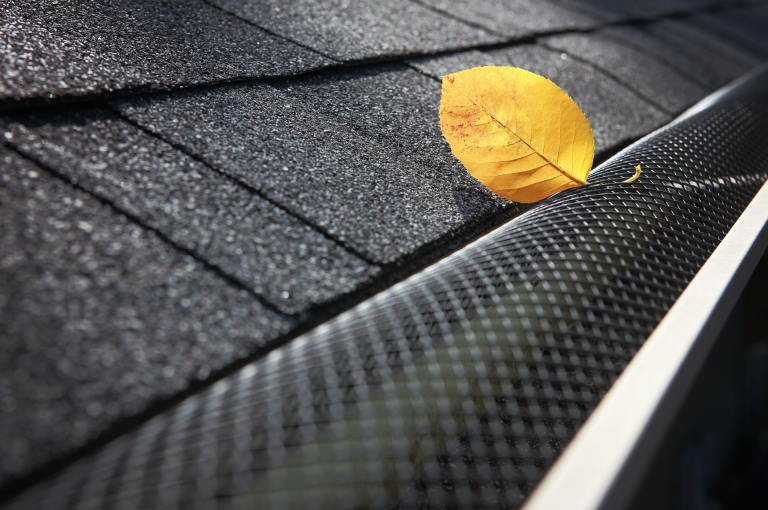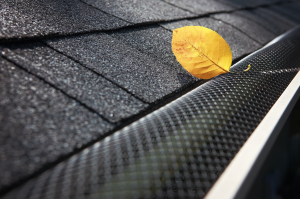 Did you know that installing leaf guards onto your home's gutters could eliminate the need for regular unclogging? Cleaning gutters can be a dangerous exercise and scaling ladders on a seasonal basis is not only unsafe but also an inefficient and outdated means of taking care of your property.
Shrewd homeowners know that the value of a home is only as good as its foundations, protected by a good gutter system with leaf guards. A gutter system that works optimally draws rainwater away from a property and its surrounding area, preventing debris, leakages and rot from causing extensive damage. If your home still has open-topped gutters, then you'll need to ensure they are maintained and cleaned regularly, which, as we'll explain below, isn't the most convenient or effective solution.
Leaf guards are considered to be a crucial component of your gutter system, helping to prevent the entry of airborne debris and resulting blockages. They either come as separate guards designed to fit on top of existing gutters or as a custom set like the K-Guard Gutter Guard system – a complete 5-inch gutter solution with a helmet-type leaf guard secured on top.
There are two types of leaf guards: gutter covers and gutter screens.
Gutter screens are typically made of wire mesh, nylon or foam and present the cheaper alternative. Gutter covers, which are more expensive, can be made out of a variety of materials including copper, aluminum, plastic, wire mesh, nylon, and foam. As the hardier of the two, gutter covers tend to have a more pleasing appearance than gutter screens and also limit a lot more water flow and debris.
Installing leaf guards is one of the first steps to keeping your home's exterior maintenance as hassle-free as possible while eliminating the need for risky cleaning practices.
If you've never given your gutters a second thought, let alone leaf guards, finding the right ones for your home could be very hit and miss. With so many options on the market, how do you know which one is best for you?
Installing regular leaf guards that fit onto your existing gutters may temporarily give your home some level of protection, that is if there aren't already any underlying problems. For this reason, it's probably best to start from scratch – with a completely engineered, fully integrated, leaf-free gutter system like K-Guard gutter guards.
The K-Guard system is a complete solution that replaces your gutters entirely and offers all the protection you would expect from a leaf guard, and more. Comprised of three components – a gutter, hood, and downspouts – K-Guard gutter guards feature a patented design to ensure your gutters work maintenance-free for a lifetime. That's right, forever, without ever having to climb a ladder again.
Built from heavy-duty aluminum and patented, high-strength hangers that fully support the leaf guard (hood), the K-Guard gutter system cannot sag or corrode, which gives it a practically unlimited lifespan. Its effective technology keeps gutters clog-free and protects against even the most severe weather elements, including ice, wind and heavy rain.
K-Guard gutter guards also offer greater capacity at a full inch wider than other gutters (5 inches), draining far more water than smaller systems. Larger 3×4-inch downspouts flush water away from your property quickly and efficiently, along with any small pieces of debris that may have accidentally entered the system.
As if strength, durability, and capacity weren't enough, K-Guard gutter guards are also available in a variety of colors to suit your home. Unlike the sharp corners and edges of other leaf guard systems, K-Guard gutters have a smooth, curved appearance and are custom-installed to perfectly complement your home.
How can I install leaf guards safely?
Unless you're really into DIY, installing leaf guards yourself probably isn't the best idea. Most reputable gutter guard companies will have installation included in the price, as specialized equipment may be needed to ensure the best fit for your home.
K-Guard contractors usually insist on professionally installing your gutter guards for you. With over 35 million feet of gutter systems installed since 1998, you can trust that K-Guard has both the experience and expertise to do right by your home. K-Guard gutter guards can also adapt to any type of roof, from slate to metal to traditional shingle roofing.
Do I need to have my gutter guards cleaned professionally?
If you go for regular leaf guards, you can either choose to seasonally check and clean them yourself, or hire a professional to do this for you. This, however, can be dangerous and prove to be an ongoing expense in the maintenance of your home.
K-Guard's patented gutter guard system is designed in such a way that you'll never need to clean them at all. Once installed, you can finally stay off your roof and wave goodbye to cleaning gutters forever!
Leaf guards keep you and your home safe
Whether you choose to add a leaf guard to your existing gutters or go for a complete overhaul with K-Guard gutter guards, protecting your gutter system is the first step to ensuring your home stays as problem-free as possible. Blockages caused by leaves and debris could prove devastating to your property's foundation and roof if not taken care of in time. K-Guard gutter guard system takes away this worry for an entire lifetime and in our opinion, is worth the investment for this reason alone. Give us a call today at 614-568-7777.