Gutters perform the important role of safely dispersing water away from your property. They run horizontally along the rooflines of your home, collecting runoff from rain and snow melt, then direct this runoff to downspouts that work to take it away from your property. A well operating gutter system helps avoid the likes of water intrusion and foundation degradation, which are important to avoiding home water damage and mold growth. That's why it's so important to ensure water is able to travel freely throughout your gutters and downspouts – and that's why routine maintenance becomes essential.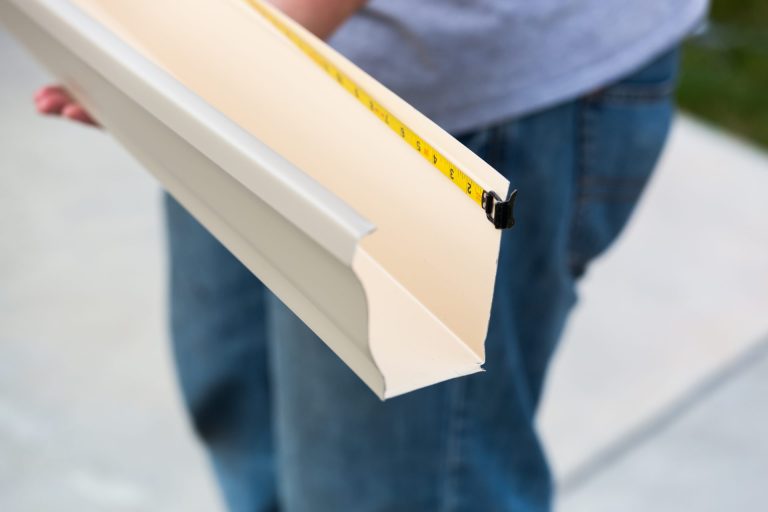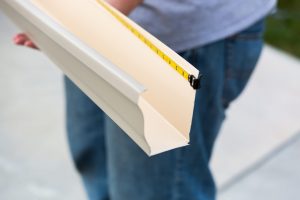 But gutters don't last forever, and when it comes time for replacement, you may be surprised to learn that you have various material options to select from. In this post, we're going to take a closer look at three popular types of gutters: vinyl, steel and aluminum. We'll take a look at the pros and cons of each style so that you can make the best decision on what type of new gutters to purchase when it comes time. Here's a closer look:
Vinyl Gutters
Vinyl, or PVC, gutters are among the most popular types of gutters today for a variety of reasons. But perhaps the No. 1 reason is their affordability, making them ideal for property owners looking to stay on budget with any home improvement project.
Pros
Ease of installation: Vinyl is a lightweight material, so it shouldn't surprise you to learn that vinyl gutters are also lightweight components. This makes them easy to install because they're easier to handle. This can help you save on labor costs if you choose to have vinyl gutters professionally installed. The lightweight characteristics can also make installation a DIY project.

Low maintenance: You won't have to worry about rust, denting or corrosion when it comes to vinyl gutters.

Range of color selection: The options are plentiful when it comes to selecting a color for vinyl gutters.

Low cost: Just because it's worth mentioning again, vinyl gutters are the most affordable type of gutter. The average price is $3 to $5 per 10-foot section.
Cons
Not ideal for all climates: Vinyl gutters aren't recommended for areas that see heavy winters, strong winds or heavy seasonal rainfall. They're best intended for dry climates.

They don't last long: Though the lightweight nature of vinyl gutters makes them easier to install, they also don't tend to last as long as other types of gutters. Furthermore, while they avoid some issues, they're still likely to sag and crack over time. In the right climate, vinyl gutters are a viable option that can last at least 20 years. In the wrong climate, however, they may not even make it a decade.

May be more likely to leak: Unlike with metal gutters, vinyl isn't able to be soldered or properly sealed in areas with seams. This can lead to leakage issues.
Steel Gutters
Though steel is a more expensive choice than vinyl, it makes up for it in durability.
Pros
Durability: The biggest benefit of steel gutters is their durability. Steel excels in inclement weather and can stand up to the likes of snow, hail, high winds and heat without damage. If you live in an area that is prone to inclement weather, steel is a great choice for your gutters.

Leak proof: Another nice thing about steel gutters is that the seams are often soldered together, forming a seal that helps prevent leakage.

Long lasting: Stainless steel gutters can last for several decades with proper care. Because they're so durable, they won't sag and they're not easily dented or damaged.
Cons
Steel can rust: Steel gutters typically come in two varieties: galvanized and stainless. Galvanized steel will rust – even if a protective coating is applied. Stainless steel, however, will not rust.

Cost: Like we noted earlier, better quality also comes with a higher cost. Steel gutters average $9 to $20 per linear foot, with downspouts costing about $10 per linear foot. It's a significant price jump from vinyl. Because steel is a heavier material than vinyl, it also costs more to have steel gutters professionally installed.

Can be hard to find: A lot of companies don't carry stainless steel gutters due to their high price, limited selection variety and difficulty to install.

Must be painted: Unlike vinyl gutters, which come in just about any color you could want, color options are much more limited with steel. In fact, you may even need to paint stainless steel gutters yourself if you want an exact match.
Aluminum Gutters
Aluminum is an ideal middle option when it comes to gutters. They're more durable than vinyl, and easier to install and find compared to steel. They're also the most popular choice for gutters today.
Pros
Long lasting: Though they may not last for several decades like stainless steel gutters will, when cared for properly, aluminum gutters can last for at least 20 years.

Easy to find: Aluminum gutters are easy to find and come in a range of color options and other styles. And if you can't find the color that you want, they're able to be painted.

Easy to handle: Like we said in the intro, aluminum is a perfect middle point between vinyl and steel – and this includes weight too. Aluminum is lightweight, yet durable, and easy to handle and install.
Cons
The material may corrode: Aluminum won't rust, but if the gutters are routinely subjected to salt – as is the case in coastal areas – then they may corrode over time.

More damage prone than steel: Aluminum is a material that tends to dent fairly easily. While minor knicks and dents aren't a big deal from a functional standpoint, they may be from an aesthetic standpoint. Hence, you may have to invest in repairs to your aluminum gutters.

Color can fade: Over time, it's common for the color of the gutter to fade. This may require repainting to keep them looking great.
Have questions or need assistance installing your new gutters? Contact us today!