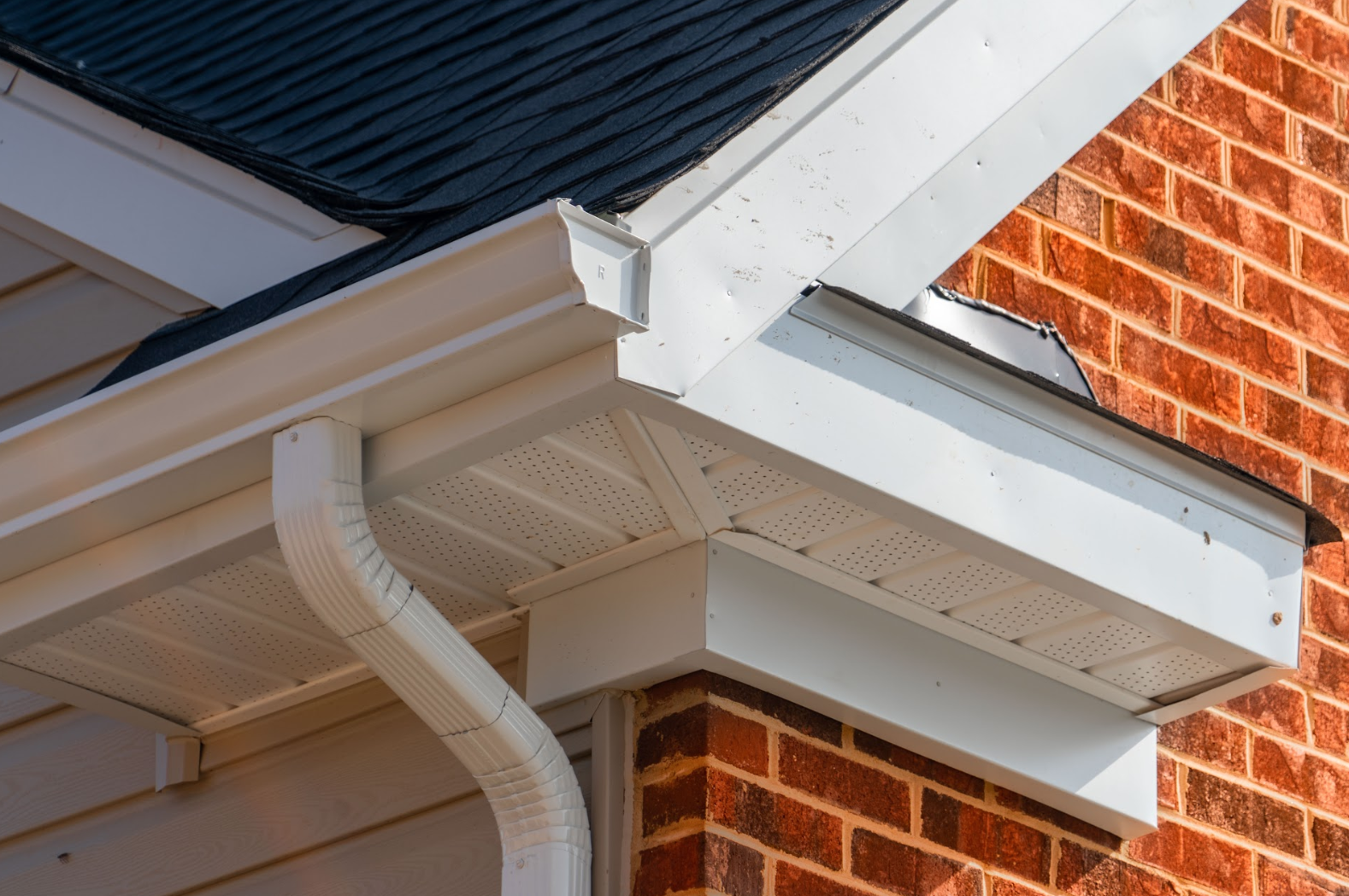 Not to toot our own horn, but we think the K-Guard Leaf-free Gutter Guard is the best gutter system in the marketplace today. Hands down. No contest. The competition is tough, but our K-Guard leaf-free system is tougher, so when you compare apples to apples, other systems just don't measure up. 
We know there are plenty of choices when it comes to getting new gutters, that's why we encourage you to learn all you can about the different gutter systems available. We're so sure we have the best product on the market, we invite you to shop and compare.
Hood-style vs. leaf-free – which is better?
You may have heard about 'hood' gutters and wondered how a hood style system would compare to a leaf-free system. Hood systems are considered more of a temporary fix, while no-maintenance leaf-free systems are what most homeowners are looking for today.
Hood gutter guards may cost a little less, but there can be problems with installation and maintenance.
Installed under shingles or as single unit

  – either secured under the first row of shingles on your roof, or as a single unit requiring the installation of all new gutters.

May require screwing into roof shingles – which could cause water damage and could void your roof warranty.
Installation method can cause water issues

– runoff can damage landscaping or contribute to basement flooding or even foundation problems.

Seasonal maintenance is required

– gutters will fill with debris and the hood will need to be removed to clean inside the gutter, either by the homeowner or by a professional.
Leaf-free systems offer efficiency and protection with zero installation or maintenance issues.
No damage to shingles

– system attaches to fascia boards and rafter tails instead of roof shingles. Roof warranty won't ever be affected.

Better drainage

– drains water more effectively, channels rainwater and debris down and away from your property's foundation for maximum protection.

No cleaning or declogging

– no more climbing ladders or seasonal maintenance needed!
Do your homework… check the K-Guard difference
Go ahead, google leaf-free gutter systems and you'll see that most competitors tout the same basic features. K-Guard offers more of everything — more drainage, more strength, more durability, more performance – plus a no-clog lifetime warranty!
The K-Guard leaf-free gutter system offers you more:
Larger 5" size for better capacity and drainage –

K-Guard 5-inch gutters are a full inch larger than traditional gutters and can hold 70 gallons per foot.

No gutter sag –

the high-strength hanger design keeps its form no matter the external conditions.

High performance, patented design –

K-Guard gutter systems replace your gutters as a whole and are engineered to work together for optimum performance and durability. 

No harm to shingles or roof warranty –

unlike most gutter systems, K-Guard attaches to fascia boards and rafter tails instead of roof shingles, so if any other unrelated issues arise you can rest assured your roof warranty won't be affected. 

Two drainage channels instead of one –

regular gutters only have a single drainage channel, which sometimes can't prevent windblown water from going up under roof shingles. K-Guard gutter systems have two drainage channels that flush away water quickly and efficiently.

No cleaning or declogging needed –

K-Guard Gutter Guards are designed and patented to never need any cleaning inside the gutter, unlike other systems that require seasonal declogging.

Good looking, custom-fit product –

while competitors' gutter guards are designed to fit onto existing gutters, K-Guard gutter systems are engineered to attach to your home without obstructing the roof or roofline.  In contrast to the sharp corners and vertical faces of other gutters on the market, they also feature a smooth, curved design in a variety of colors to complement your home. 

Lifetime no-clog warranty –

non-corrodible, heavy-duty aluminum K-Guard gutter systems never sag and are built to withstand adverse weather conditions. Innovative, patented, high-strength hanger design offers optimum performance and durability.
Which gutter system is best? Just ask any K-Guard customer:
"Great service. Great cleanup. Great results.  Happy customer." E. Kmet
"I have had my kguard system for 13 years and have not had to clean my gutters once in that time. Heavy gauge material and oversize downspouts means I never have to worry about the system flowing over the front edge." Jim W.
"My new gutters are great. I don't even know it's raining. The installers were great. Wish I had this done sooner and not wasted my money on other products that didn't work."  Anonymous
"AMAZING attention to all details. First class job. When you consider spending this kind of money and making an important investment, this is the place to go to. We are confident our roof will last and they will stand behind their work 100%. Our choice for roof work was based on the fantastic work they did on our gutters a couple of years back."  John P.
With an unprecedented reputation for quality and excellence in home drainage systems since 1998, K-Guard has been field-tested with over 35 million feet of gutter guard systems installed across 37 states. With all that experience, backed by customer satisfaction, you can trust that your new gutter system, and your property, will be in the best possible hands.
So what do you say? Put the ladder away and put your faith in the best gutter system in the market today… K-Guard Leaf-free Gutter Guard.
 Call 614-568-7777 right now and let's get started.