When you've got water in your basement, the two likely sources are pipes or rain – that's pretty obvious. Aside from figuring out the best way to clean up the water, it's important to know how to prevent this mess from happening again.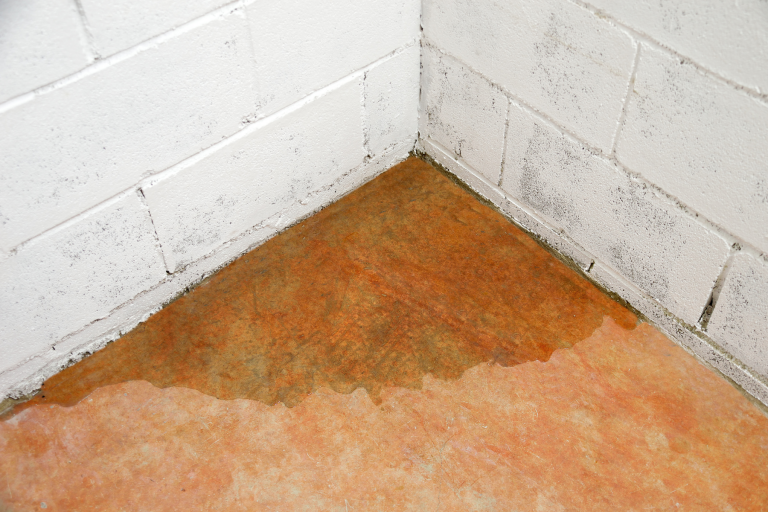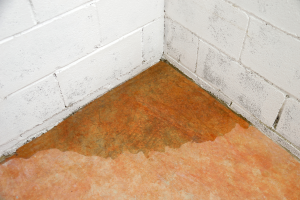 In order to do preventative maintenance, you first need to find the source. Sometimes a pipe just breaks due to age and there's nothing a homeowner can do to prevent that from happening. For most of the other causes though, there are fixes or at least ways to identify that a problem may be building. Here are some examples:
Window Well Leaks
A basement has windows to allow in light and air, and in some cases for emergency escape. These windows aren't always completely above ground though, so a window well is needed to create a barrier between the window and the soil.
This window well can, unfortunately, absorb water during heavy rains or if there is drainage problems. The well is designed to be sturdy enough to hold the soil away, so of course that pushes the water towards the window. Gaps around the window will then start to leak.
Solution: Make sure windows are caulked and fix drainage problems around window well.
Soil Grading
Concrete is thick and durable, but cracks can also form because the Earth around your foundation is always shifting. The last thing you want to do is force rain water towards that foundation which is why soil needs to be graded away from the concrete.
Solution: Build up dirt around the foundation to slope away into the yard.
Clogged Gutters
A perfect gutter system collects rain water off slopes of the house, funnels that water to a downspout, and the downspout forces the water safely away from the foundation or to a drain that sends it to the street.
When leaves and other debris clog that water path in the gutters, the whole system is disrupted. This water then overflows the gutters and not only starts to rot the soffit, but also settles near the home's foundation which can cause basement leaks.
Solution: Have a leaf guard installed so that debris can not build up in the gutters.
Cracks in Foundation Walls and Floor
Even if your gutters are cleaned and the soil graded away from the foundation, it's still possible to get water in your basement if there are cracks in your foundation walls. This happens most often during extremely heavy downpours or with melting snow when the soil absorbs the water pushing that moisture closer and closer to the foundation. Something called Hydrostatic pressure means that water eventually needs somewhere to go, and the only spot left is in cracks in the foundation floors and walls.
Solution: Improving drainage will help, and putty will be needed to fill the cracks and make sure the basement is waterproof. It never hurts to call a professional in case the flaws are caused by structural issues.
Sump Pump and Drainage Issues
Many newer basements are designed to deal with at least some sort of water issues. There are drains in utility rooms and sump pumps that evacuate moisture out of the basement. Sometimes water in a basement is nearly inevitable either from rain/snow or condensation, but a sump pump helps to rid the space of that moisture to prevent mold growth and further damage.
Of course if there is water forming in the basement, a likely cause is that a drain and/or sump pump has failed. Drains can clog up anywhere from the source to the exit point, and sump pumps that are hard wired to the home's electricity can get tripped at the breaker.
Solution: Have the drain 'snaked' to remove clogs. Check the sump pump breaker, install a battery backup, or have a professional inspect it to see if a replacement is needed.
Interior Pipe / Appliance Leaks
Many causes of water in the basement can be prevented. Whether it's installing gutter guards, grading the soil away from the foundation every few years, or even just having the sump pump regularly inspected, there are great ways to avoid unwanted water.
When it comes to old pipes just breaking, there's not much you can do. The same goes for a washing machine or dishwasher that malfunctions. You can prevent pipes from freezing by unhooking exterior garden hoses and running the water a bit in extreme cold, but sometimes accidents simply happen in a home.
Solution: Take proper precautions in cold weather. Inspect appliances and fittings regularly. Hope for good luck.
Water in Basement Summary
Having water infiltrate your basement is unfortunate, but especially if the proper methods weren't taken to prevent this catastrophe. It's better to spend a little time making sure the water won't enter your property than a lot of time after the fact trying to clean it up.